Rent a car Antalya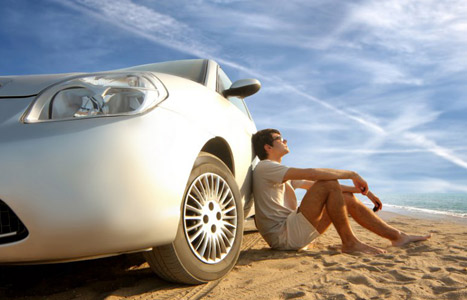 Turtas Rent a car Antalya Center
At the beginning of the ranking there is undoubtedly the city center of Antalya. In Antalya, it is possible to see those who go to the sea with towels in the hands of business or lunch between the rare cities that can be sunk in the city center in Turkey. You can also rent a car in Antalya and enjoy a visit to Antalya.
Konyaaltı and Lara beaches attract attention with easy access to the city airport. The streets with palms, lively cafes and bars, the restored old houses of Antalya, the city center for fast nightlife and entertainment in Antalya are a popular destination for all seasons. Kaleiçi region is one of the most beautiful places of Antalya with its old historical buildings, narrow and crowded streets, delicious cafes and restaurants.
If You Want To Rent a Car When You Come to Antalya
Olympos, one of the most beautiful holiday centers in Antalya, is the center of choice for young people. Olympos, which is surrounded by nature, promises plenty of oxygen, clean sea and entertainment for those who want, also houses the caretta carettalar's eggs.
Olympos leaves you with the choice of accommodation in wooden houses and pensions; Presents a unique show with Yanartaş, the natural gas that comes out on the earth and meets with oxygen. In recent years, especially the universities of the camps Olympos'a how young people are showing how important. The area where construction is prohibited due to its natural site is ideal for peace and quiet.
If you want to rent cheap rent a car in Antalya you can choose us
Located 42 km southwest of Antalya, Kemer's beaches are full of touristic facilities. These tourist accommodation facilities, each serving high standard, are welcoming domestic and foreign tourists in the best way. With a clear sea and green pine forests almost reaching the beach, you can enjoy a wonderful holiday in Kemer with its charming natural beauty.
Kemer, which is also preferred with its colorful night life as it is with its sea and sun, promises memorable fun rent a car antalya airport nights with night clubs and live music venues which are open until the first lights of the morning.
You Can Choose us to Rent a Reliable Car in Antalya
Finike is among the citrus stores of Turkey, one step behind the other popular holiday resorts of Turtas Rent a Car Antalya. Finike, who is trying to adapt to new tourism with affordable hotels and accommodation options that appeal to every budget, can be preferred for a quiet holiday.
Finike, whose former name is Lycia; The slope houses, Heroon, the Theater, the Three Nephite Basilica, and the monumental rock tombs in the necropolis, which is quite large, offer a choice for history buffs. Moreover, the beautiful sandy beaches are ideal for swimming and sunbathing for miles.
Choose Rent a Car in Antalya From Turtas And Explore The Spectacular
Gateway to The Turkish Riviera.
Alanya, which is an important tourism brand with almost 100 kilometers of coastline, is an important center with its historical and cultural values, sea and unique landscapes. It is a small, smallish, budget hotel, with cafes, bars and restaurants lined up along the coast. Alanya has all the needs that come to mind when it comes to holidays.
While the Dim and Damlatas caves are caressing your traveling soul, the Ethnographic Museum is ideal for experiencing local culture. The 150-tower Alanya Castle, which was built by the Seljuks at an altitude of 220 meters, is enjoying a bird's eye view of Alanya. Kleopatra Beach is also delightful with all the vacations.
Already in ancient times, Antalya was an important trading center for the Romans. There are many inheritances to admire here from this time. These include, above all, the city fortification and, in concrete terms, the Hadrian Gate built under Emperor Hadrian in the 2nd century.
Later, numerous churches were built among the Byzantines, which in many cases were eventually converted into mosques. One of the oldest Islamic god houses is the Yivli Minare Mosque, whose six domes and 12 columns date back to the 13th century. Rent a Car Antalya Markant is also the backsteinene and almost 40 m high minaret. Reports from his story, among others. The Archaeological Museum of the city, where you can also admire various finds from Roman antiquity.
However, most of the visitors are not only coming to visit Antalya, but also enjoy their time on the fine sand beaches. Large hotel complexes with all-inclusive service, diving and surfing schools characterize the ambience at Lara Beach and the other coastal sections.